Taking Charge of your Financial Future
EVEN AS THE ECONOMY HAS LARGELY RECOVERED FROM THE GREAT RECESSION OF 2008-09, YOUNG PEOPLE HAVE A LOT TO GAIN FROM INCREASING THEIR FINANCIAL INTELLIGENCE. AS AN AGENT WITH NEW YORK LIFE AND A REGISTERED REPRESENTATIVE OF NYLIFE SECURITIES LLC, I SPEND MY DAYS HELPING INDIVIDUALS—MILLENNIALS ESPECIALLY—NAVIGATE LIFE INSURANCE, INVESTMENTS AND RETIREMENT PLANNING. MOST OF MY CLIENTS HAVE SIMILAR CHALLENGES WITH BUDGETING, PAYING DOWN DEBT AND PLANNING FOR FINANCIAL FREEDOM (RETIREMENT). HERE IS MY BEST ADVICE IN FOUR STEPS.
STEP 1: PLAN
People don't plan to fail, they just failed to plan. This is where many young people are deterred before they even begin. I advise handwriting a reasonable five-year goal that is S.M.A.R.T.—specific, measurable, actionable and realistic, and then set a timeline. Maybe you want to be completely debt-free and earn $10,000 per year in income from your savings and investment accounts by 2021. With that kind of clarity and focus, you have a target and can make financial decisions more easily by judging whether or not they bring you closer to or further from your goals. So, should you buy those new shoes with your credit card even though you don't really need them and you already carry a balance on that card? YOLO, right?
Wrong—buying those shoes would keep you further from your goal, so you shouldn't do it. It's as simple as that.
STEP 2:  AVOID CONSUMER DEBT
If you can only "afford" that new car by financing it, you should probably buy a cheaper car. And avoid racking up credit card debt at the mall. If you want something, save up and buy it when you have the money.
The purchase will be more rewarding, and you'll feel good knowing you made the right decision for your financial future.
STEP 3:  SAVE 
Pay yourself first. Saving a portion of your income should be the first thing you do every time you get paid.
Decide on the percentage of your income that you can comfortably set aside for savings and investing, and commit to saving it after every paycheck. I suggest setting aside at least 10 percent of your income every month. You can even put money into various accounts, such as one account for investments, one for splurging on things you love and one for a down payment on your dream home. I tell my clients to treat saving and investing like an expense—something you pay into every month. That way, you don't end up with more month left at the end of your money.
STEP 4: INVEST
This step is my specialty and, I think, the most fun. When you invest wisely, you are growing your wealth and likely earning money while you sleep. There is no one-size- fits-all approach, which is why we spend so much time sitting down with clients to learn about their financial situations. However, most young people with earned income may qualify for a traditional or Roth IRA and should absolutely contribute to it. And if you plan to have a family one day, consider buying a life insurance policy sooner rather than later. The premium of life insurance policies will only go up as you get older.
There are dozens of investment options available, and the option you decide on will depend on your current financial situation, your investment goals and your risk-tolerance level. The good news, millennials, is that you have time on your side to invest and grow your assets.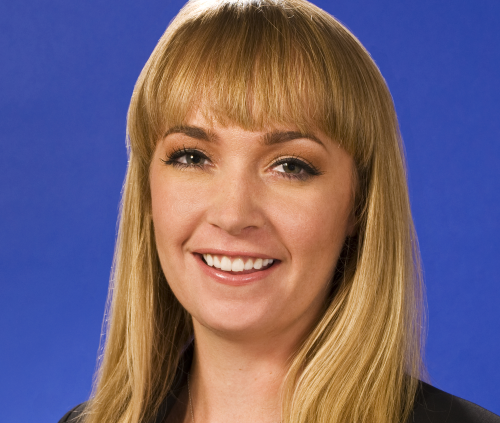 HANNAH RAFF is an agent with New York Life Insurance Company and a registered representative with NYLIFE Securities LLC, Member FINRA/SIPC, a Licensed Insurance Agency. Securities products and services are offered through NYLIFE Securities LLC. She holds Series 6 and Series 63 securities licenses.
HRAFF@FT.NEWYORKLIFE.COM